Timber Processing
There are a variety of forestry practices used to harvest timber in a manner which will maximize regeneration of the forest. The practice recommended will depend on the type of forest. Some examples are a single tree selection harvest in a Northern Hardwood forest, a row thinning in a pine plantation, or a clearcut in a mature aspen stand, and there are many more.
There are different types of equipment and methods available to ensure the best job is done for each type of harvest.
For example, a hand cutter with a Single Bunk Forwarder is best suited for a sale where very large trees growing in tight quarters are to be harvested. As can be the case in some Northern Hardwood Select Cuts.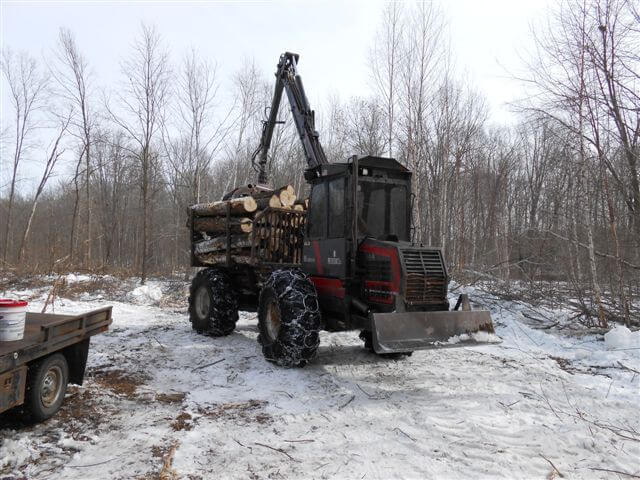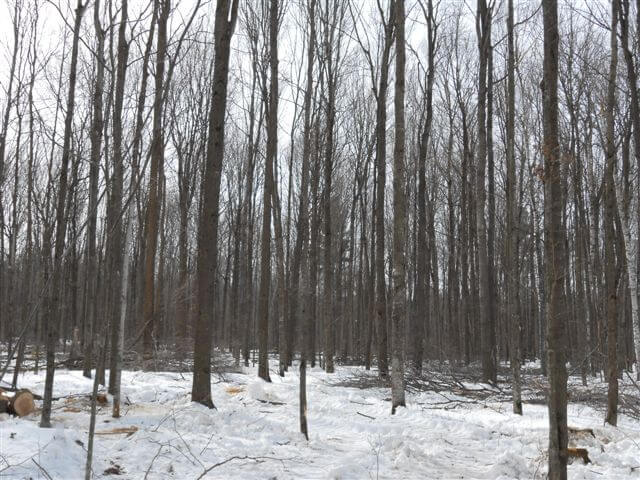 The trees are cut down, limbed and cut to length by hand right where they fall, and a single bunk forwarder is about as small and nimble as they come to haul the wood to the landing.
A Processor and Double Bunk Forwarder are very flexible methods which can be effectively used in a variety of harvest types.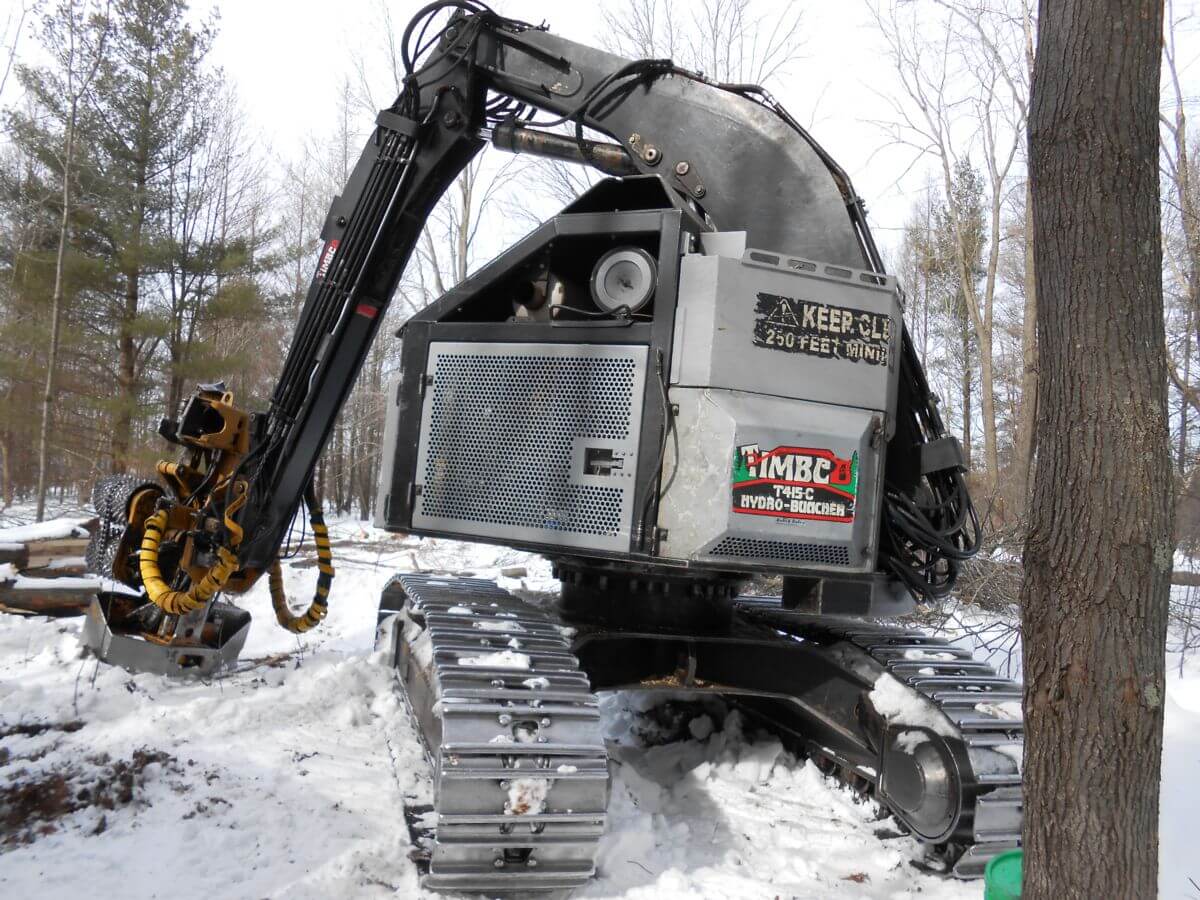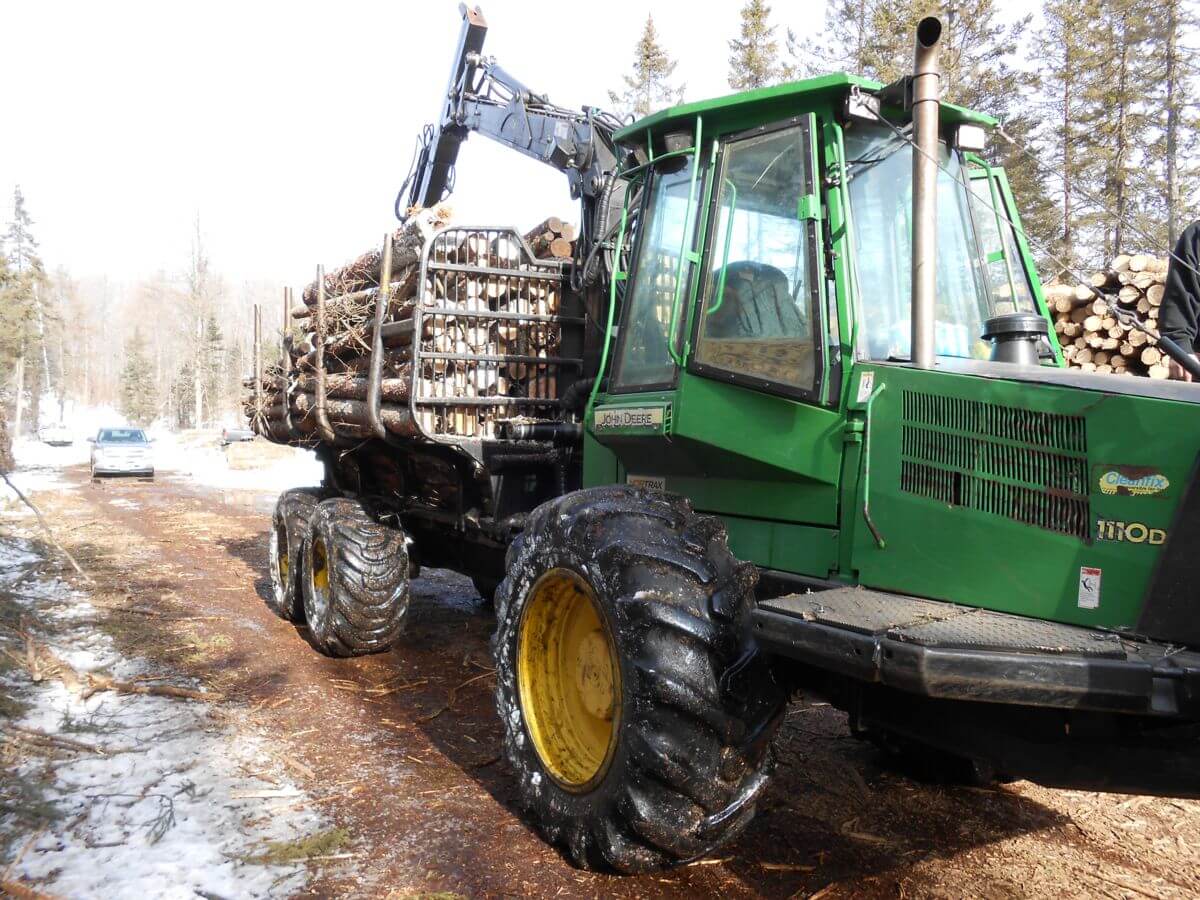 The trees are mechanically felled, limbed and cut to length right by the stump. The double bunk forwarder then picks up the pieces of wood and hauls them to the landing. They work best in medium size (6-16") timber, anything from a Red Pine Row Thinning to a Northern Hardwood Select Cut that's not as old as described above, to a Tamarack Strip Clearcut.....and many more.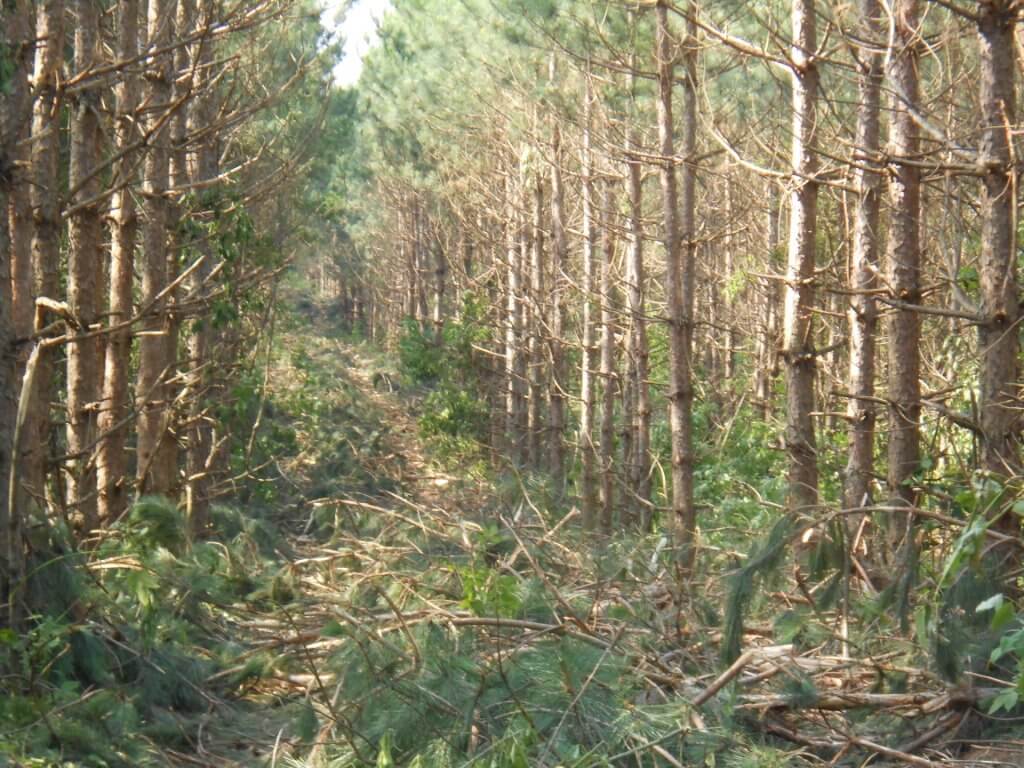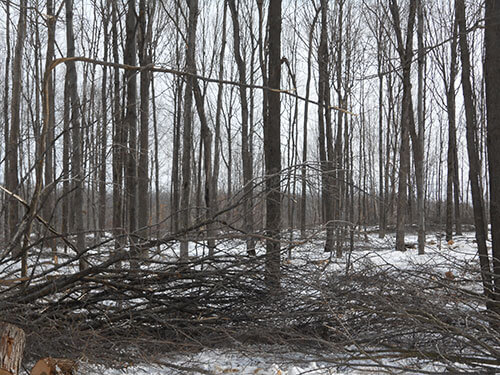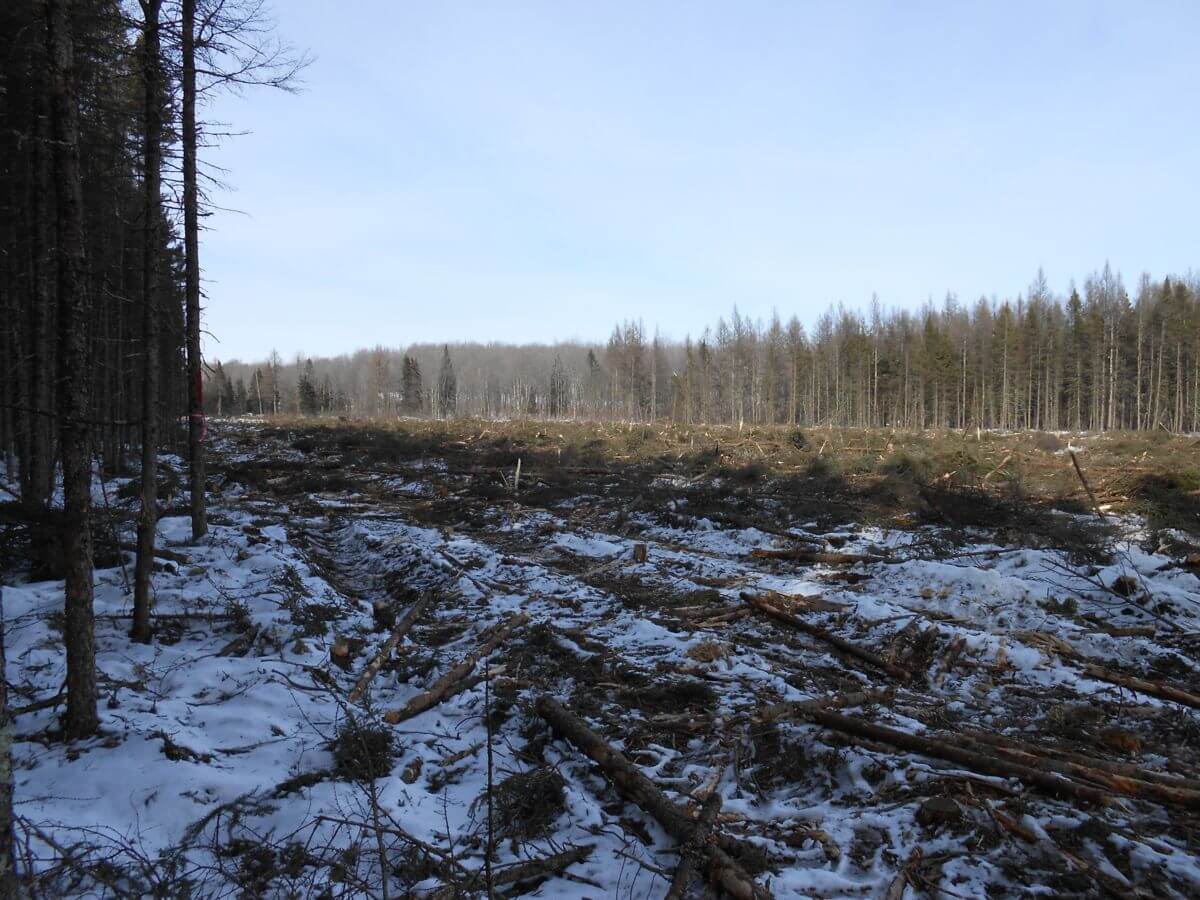 Good economical choices when space isn't an issue are: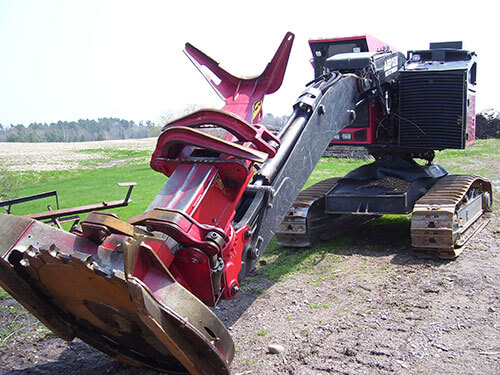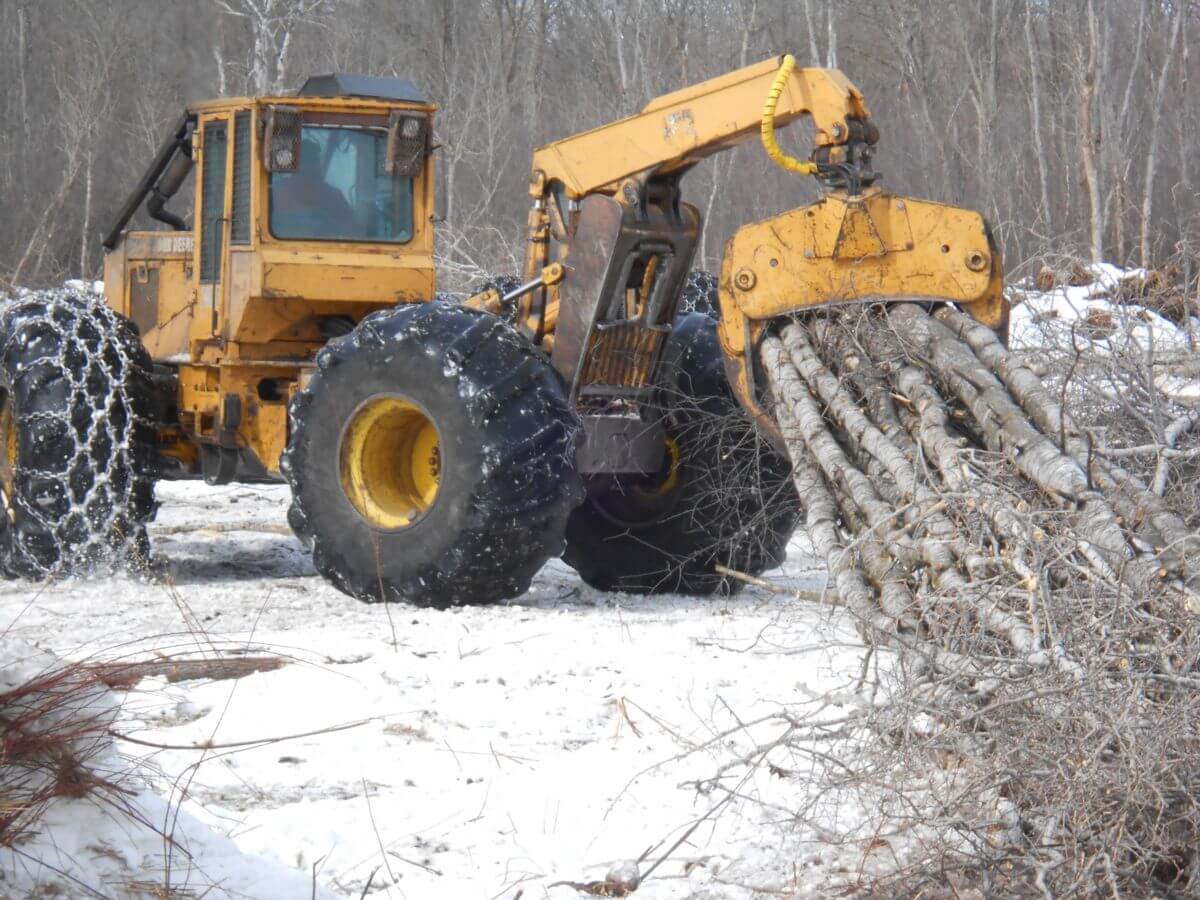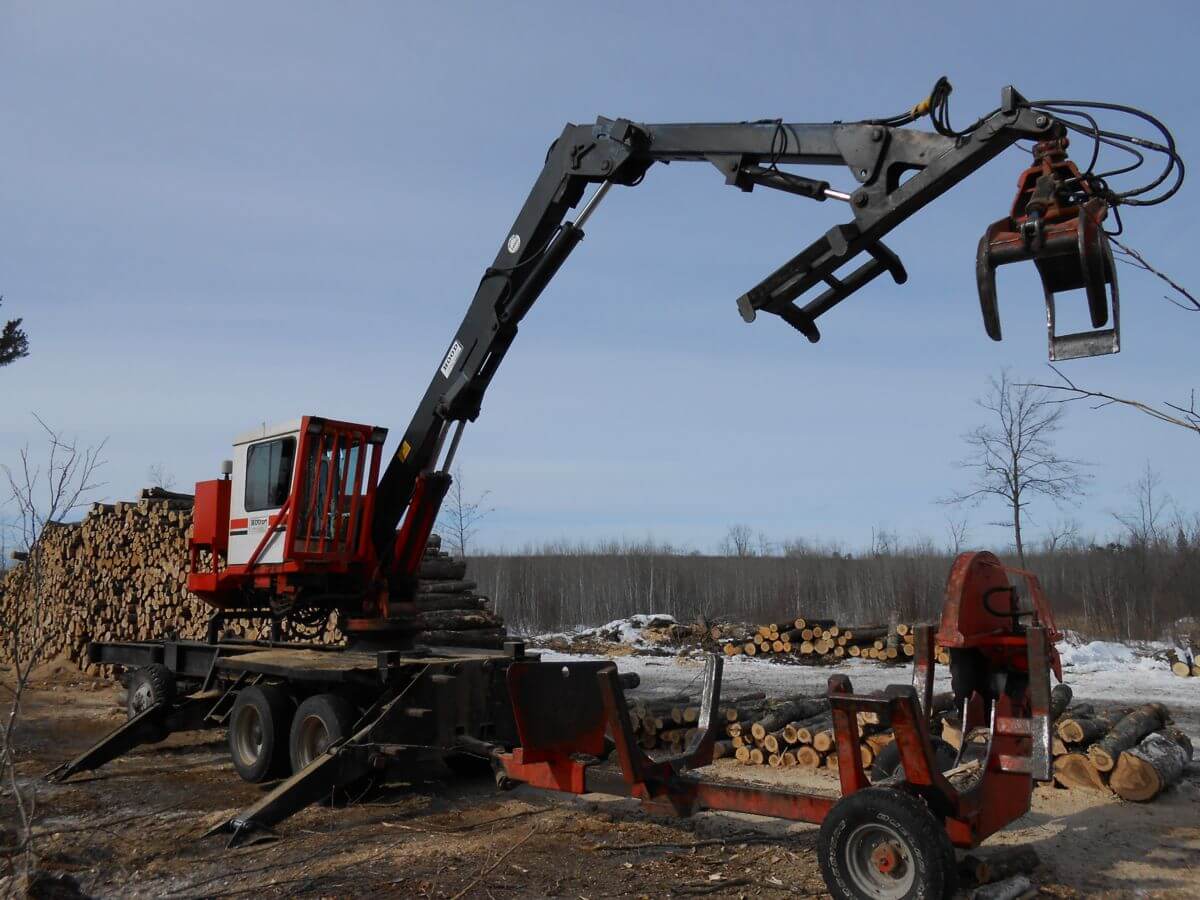 The trees are mechanically cut down, and are sometimes Limbed By Hand before they're skidded to the landing, and sometimes whole tree skidded to the landing before they're limbed either by hand or mechanically by a delimber.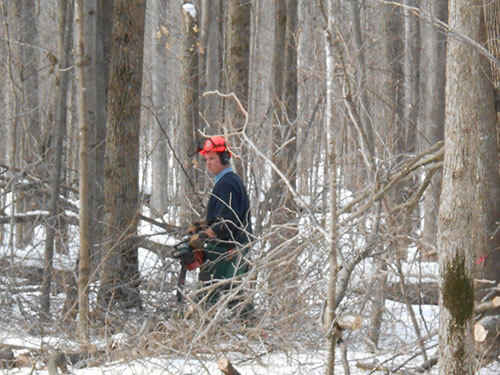 This approach would work well for example in an Aspen Clearcut or Oak Shelterwood Harvest.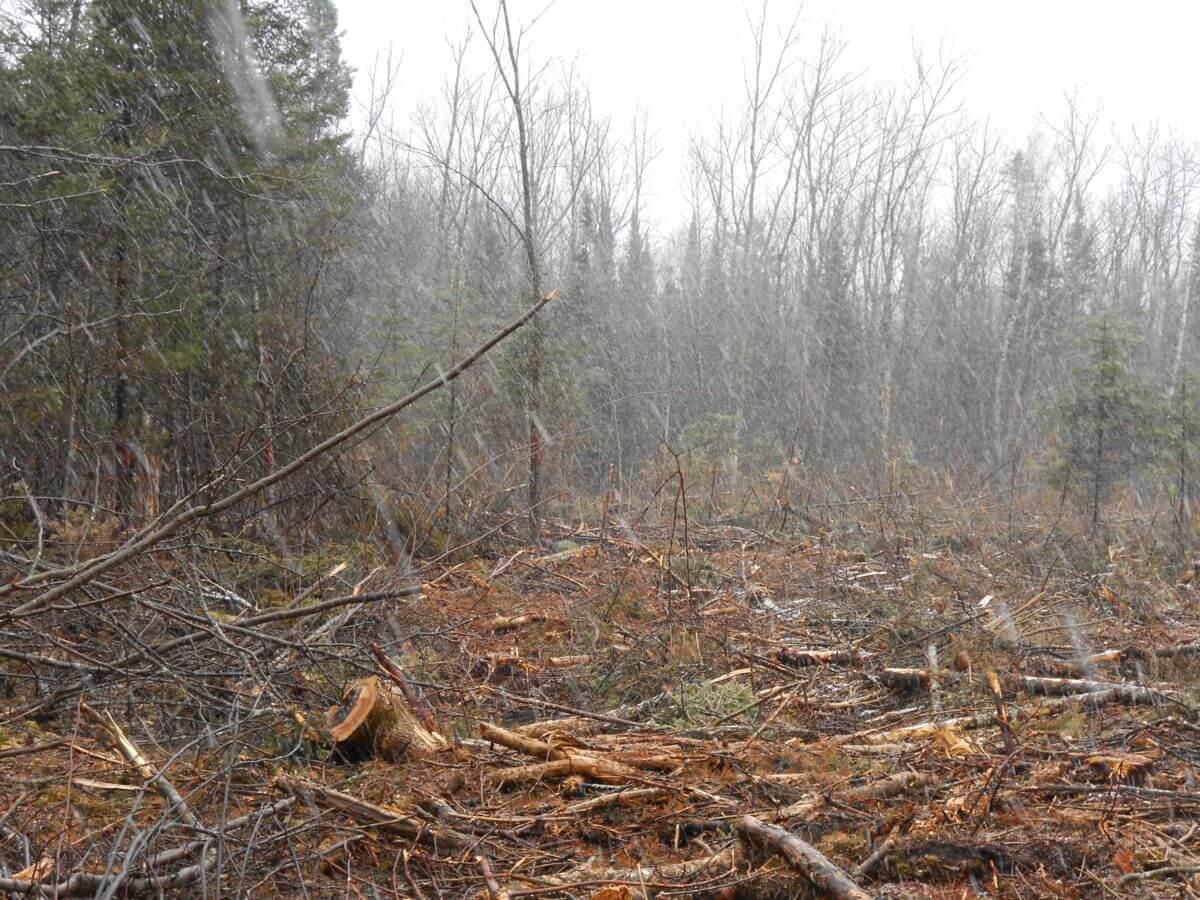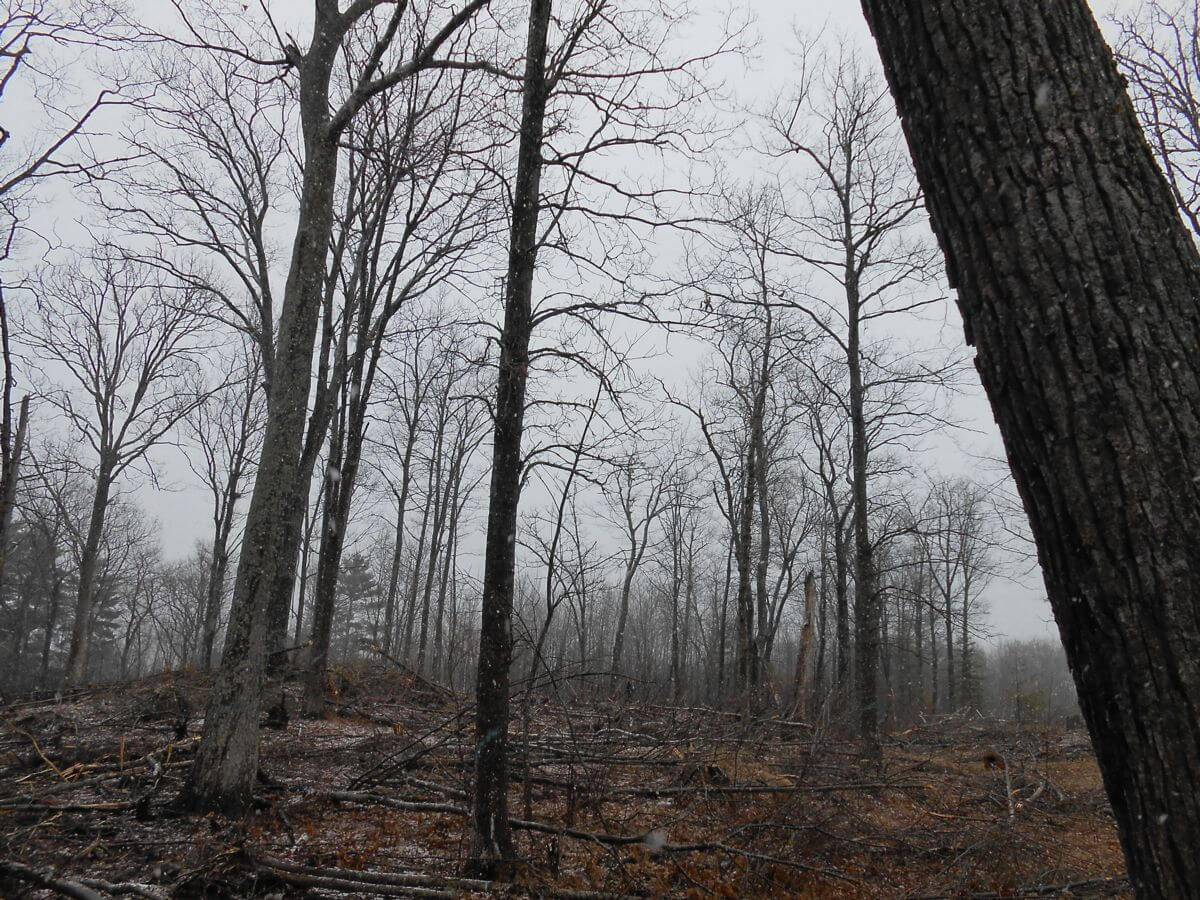 We have access to all of the types of equipment discussed, and will best match the type of harvest with the proper equipment to achieve the optimal result.